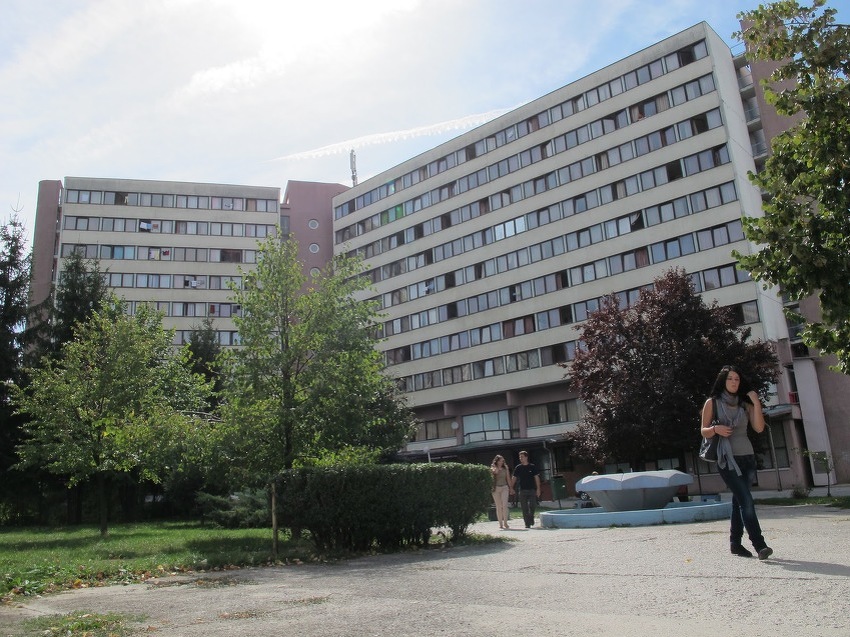 NEĐARIĆI STUDENT DORMITORY
Aleje Bosne srebrene bb.
The Nedžarići Dormitory is located in the Novi Grad Municipality with a capacity of 960 beds. Within the dorm there is a student restaurant, cafe-pizzeria, park, conference programs, multimedia center and library, reading room, football and basketball playground, two tennis, table tennis courts and copy shop. As part of offer the dorm offers to its occupants organizes numerous cultural and sports events as numerous courses and lectures in various fields.
Depending on the room, the cost ranges from 154 to 169 BAM.
BJELAVE STUDENT RESORT
Bardakčije St, l.
Student Bjelave Resort is located in the Center Municipality, consisting of nine pavilions with a capacity of about 1,000 beds. As part of the Bjelave Resort there are students restaurant, coffee bar, park, events hall, multimedia center and a library, outdoor amphitheater, football and basketball pitch, table tennis court and copier shop. As a part of its offer, the Bjelave Resort organizes for its tenets many cultural and sport events as well as courses and lectures from various fields. The Bjelave Resort during the summer break has a summer reception enabling the accommodation of students attending the summer school classes for an preparations for entering Faculties.
Depending on the room, the cost ranges from 154 to 169 BAM
PRIVATE ACCOMMODATION ARRANGEMENTS
A large number of students decide to arrange private accommodation where the price depends whether the accommodation is in the vicinity of city center or further, as well as the type of building where apartments are rent.
The orientation price of monthly housing is 150 BAM proximately.