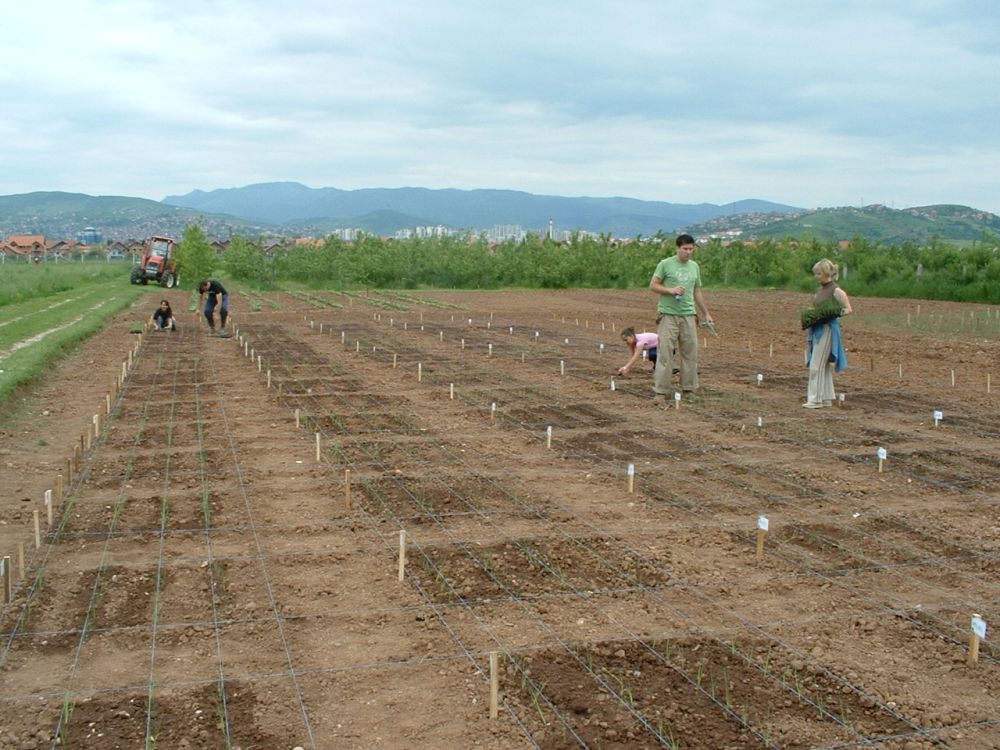 Why enrolling?
The Faculty of Agriculture and Food Sciences has a reputation and tradition. It is the oldest higher education institution in BiH, founded on 21 March 1940. To the present moment, more than 5300 engineers of agriculture and food technologies have graduated and more than 600 students obtained Bachelor's degrees.
All teachers at the Faculty of Agriculture and Food Sciences are focused on students to whom they transfer their knowledge, encourage working habits and provide the opportunity to acquire quality education.
In addition to theoretical, students have the opportunity to acquire practical knowledge in various fields of agricultural production and food technologies with the application of the highest academic and professional standards. Practical knowledge is acquired in a numerous cutting edge laboratories, in their own experimental field as well as in various business entities related to the agriculture.
The Faculty offers study programs from the fields of plant production, zootechnics, food technology and agriculture and food industry economics which are in line with the needs of employers and the labor market. By choosing one of the offered study programs, students are getting educated for the food production or processing, which are one of the noblest occupations of today.
What after completing studies?
After graduation, students will have basic knowledge from the field of departments they have chosen and skills to:
understand principles and processes related to agricultural plant production, zootechnics, food technology or agriculture and food industry economics,
be trained to apply the acquired knowledge in identifying and solving engineering problems,
be trained to organize livestock and animal production, and plant and animal raw materials processing, taking care of environmental protection.
After the successful completion of studies, students are offered the possibility of employment in scientific research institutes, ministries, food industry of various profiles (meat, dairy, production of alcoholic and non-alcoholic beverages, confectionery, baking, etc.), secondary vocational schools, advisory services, agricultural pharmacies, non-governmental organizations.
By completing the studies at the Faculty of Agriculture and Food Sciences, students are also trained to manage the production of agricultural holdings [with limited or total responsibility, depending on the degree of the completed study), and are able to start their own business.
Study pattern:            3 + 2 + 3
Departments:
Plant production
Zootechnics
Agriculture and food industry economics
Food technology
Address:                     Zmaja od Bosne St, 8, University of Sarajevo Campus
E-mail:                       podrska@ppf.unsa.ba
Http:                           www.ppf.unsa.ba