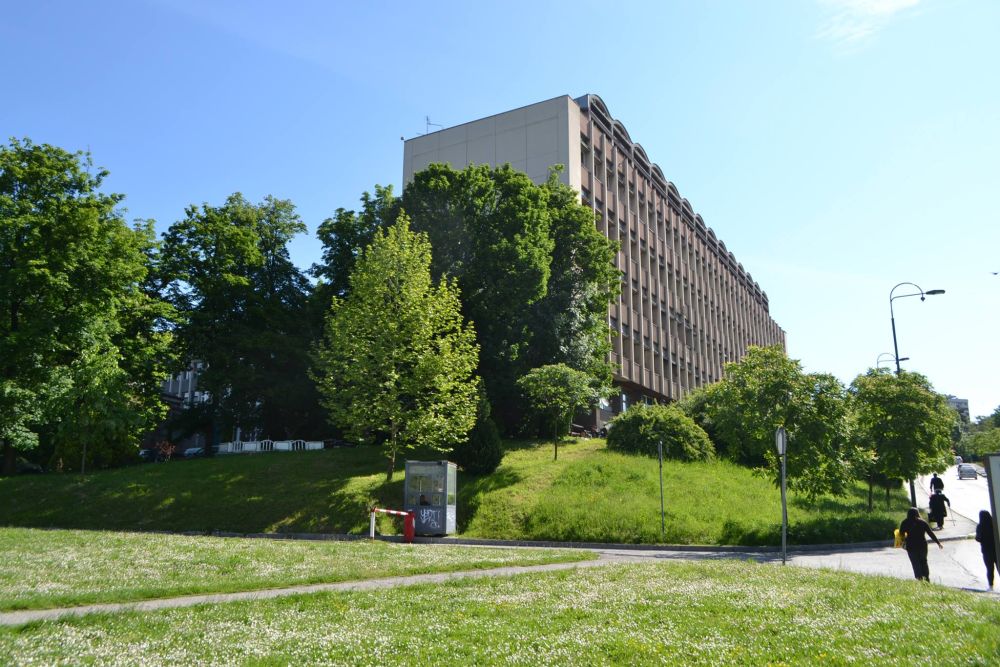 Why enrolling?
Since its founding (1949), the Faculty of Architecture has established a solid educational thread with renowned Central European architectural schools, but also through decades of activity, it has become recognizable by transposing the autochthonous values of the B-H building into contemporary architectural expression. From the tradition of this school, which is a sensitive amalgam of engineering and artistic disciplines, budded Sarajevo architectural circle, filled with generations of outstanding architects and passionate collaborators of progressive architectural thought.
In the past years, the structure of teaching staff changed and the curriculum has been transformed, however the recognized profiles of student competence have been retained. High-quality interactive cooperation with renowned European architectural centers, including Faculties from Barcelona, Stuttgart, Trondheim, Istanbul, Bari … has been achieved, with the mobility of students and teaching staff established.
In the framework of mobility at foreign partner institutions, students show remarkable results and present in the best way present the scientific and professional quality of architecture from Sarajevo.
Dedicated and diligent candidates should select this Faculty. Also those who want to discover in themselves creativity streak.
What after completing studies?
After the completion of studies, you are qualified for enrollment in the second cycle of studies, as well as having the competencies for access to the labor market in the areas of in-service cooperation in the field of architectural and urban activities.
The acquired knowledge and professional qualifications in the second cycle lead to the title of a Master (graduate engineer) of architecture, which enables the enrollment of the third cycle of studies, as well as taking responsible activities in the business. It's curricular are continuously profiled and upgraded according to market needs and to a large extent compatible with the European educational space.
By the end of the 2nd cycle of studies, a series of concrete activities are opened in the private and public areas, whereby candidates are trained to work in:
design and urban bureaus and institutions,
construction companies and consulting agencies,
middle and higher educational institutions and scientific research institutes; and
various institutions of companies from the areas of architecture and urban planning.
Considering the significant needs of the labor market in Bosnia and Herzegovina and abroad, there is a continuous interest of young people for this profession.
Study pattern: 3+2+3
Departments:   aggregated studies
Address:          Patriotske lige St, 30
Tel:                  –
Email:              arh.f.sa@bih.net.ba
http:                 www.af.unsa.ba