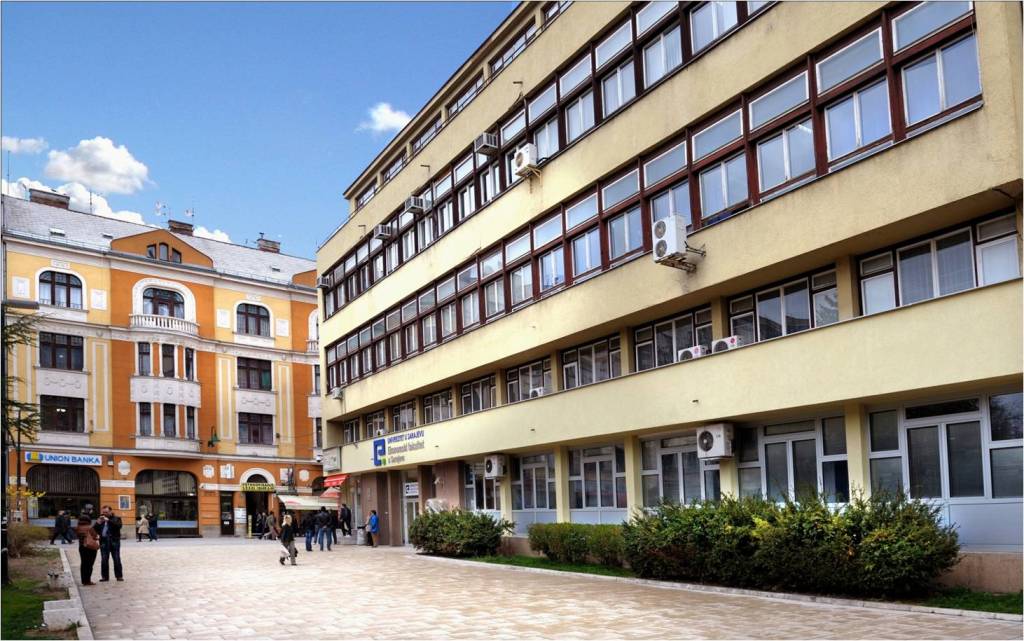 Why enrolling?
The Faculty of Economics in Sarajevo (EFSA) with its tradition, international orientation, teaching staff commitment and clear vision of management has become a leader in educating in the field of economics and business sciences. Students have the opportunity
study at the highest European standards and acquire practical, basic and specialized knowledge from different areas of the economy, and skills for work and action in all productive, financial and social activities.
The EFSA has been recognized as the only Faculty in Bosnia Herzegovina with international accreditation placing it among the top 5% in the world in the field of economic sciences.
Several programs make the first cycle for a period of three years, including internship and thesis. Students can choose among three departments in Bosnian: Economics, Management and Business College. Two departments offer studying in English: Management and Sarajevo Business School. In addition to the fulltime study modes, prospective students can choose to study via distance learning-DL-study.
What after completing studies?
Our Faculty gives students many opportunities to acquire practical experience, work habits and skills that will make them competitive on the labor market
One example is gaining experience through compulsory vocational practice at the third year of study. In addition, there are centers within the Faculty that engage in various ways students to apply theoretical knowledge practically: the Entrepreneurship Center, the Center for Management and Information Technology, the Center for International Cooperation, Student Development Center, Islamic Banking Center, the Office of Public Relations and the Quality Office.
On the basis of previous experiences, our students after completing the studies find work in both domestic and international companies. Accordingly, the Faculty of Economics is, one of the best ranked economic Faculties in BiH and the region.
Study pattern: 3+2+3
Departments:            Economics
Management
                                    High Business School
Address: Trg oslobođenja – Alija Izetbegović 1
E-mail: efsa@efsa.unsa.ba
Http: www.efsa.unsa.ba