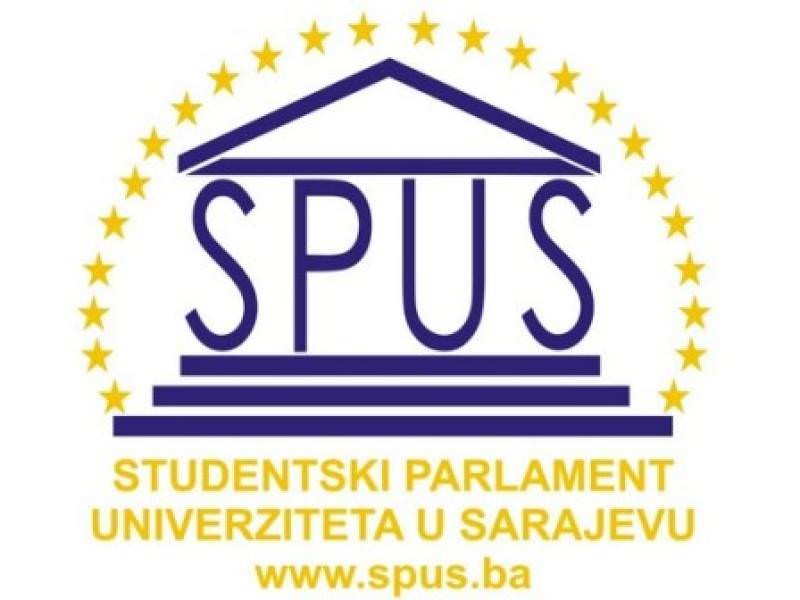 The Student Parliament of the University of Sarajevo is the only legitimate and legal umbrella representative body of all students of the University of Sarajevo and consists of student councils of all 26 faculties and academies that are part of the SPUS.
The main goals of the Student Parliament are to improve the quality of education and student standards, as well as to connect with other student organizations in our country Bosnia and Herzegovina, the region and other parts of the world.
Implementation of the Bologna process in the Western Europe has begun a new trend in the organization of student organization in order to increase the efficiency of the implementation of and protection of students 'rights as well as raising students' standards.
Such a trend implies in the foreground the existence of an umbrella organization that will represent all students of a particular university. The realization of this project was realized at the founding assembly in January 2008 by the establishment of the Student Parliament of the University of Sarajevo, an organization representing the interests of all students of our university.
The Student Parliament provides students with various forms of education, informal education, socializing and traveling. It is also possible to volunteer and gain first work experience in the Student Parliament.
Student Student Parliament also operates Student Activism Center, which provides every student of the University of Sarajevo with the opportunity to engage, manifest and realize their ideas and talents as well as legal counseling.
Members of SPUS become themselves enrolled at the University.
We invite all our students to join us actively as soon as possible and give their contribution to improving the living conditions and studying of our students.
Address: Obala Kulina bana 7 / IV
E-mail: spus@live.ba
www.spus.ba
FB: https://www.facebook.com/studentskiparlamentuniverzitetusarajevu