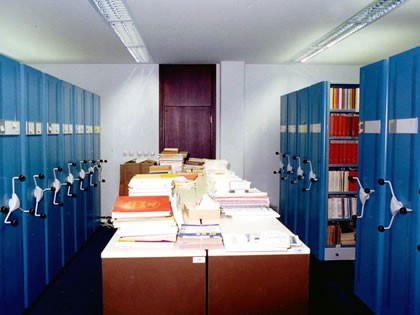 How to know if you read well? Reading contributes to the accumulation of knowledge. Thorough work is a prerequisite for learning. You need to read something above your current level of knowledge. Reading authors whose work you are unfamiliar with will increase your knowledge.
The greatest treasure of the Bosniak Institute
The Bosniak Institute Library is a unique example of the cultural tradition of Bosnia and Herzegovina. The library contains over 150,000 library units and sources for the study of Bosnian history and culture of the Balkans, and provides great opportunities for the social sciences research. It has a rich collection of periodicals – 3,000 titles. The main part of the fund consists of publications on the cultural history of Bosniaks and their connections with other South Slav nations.
It consists of several sections: Bosnian studies/Bosnistics, Serbian studies/Serbistics, Croatian studies/Croatistics, Yugoslavistics, Islamic studies, Turkish language and culture studies, Archival collections and the Section for encyclopedias, lexicons and dictionaries.
Special collections such as oriental manuscripts, old and rare books, cartographic collection and a collection of postcards are of special importance.
In the collection of old and rare books one can find the first translation of the Bible into the Hungarian language, Szent Biblia, from 1590, Chronology of the whole world by Marcus Zeurius van Boxhorn—Marci-Zueri Boxhorni chronologia praecipuorum universi orbis imperiorum from 1677, and Historia Saracenica, the work of Al-Makin from 1625, derived from the Persian writer Al-Tabery. Historia Saracenica is the first translation of the Arabic text of the time. The Latin version was translated by Thomas Erpenius (Thomas Van Erpe).
Annually, the library fund increases by about 3,500 library units by means of purchase, gift and co-operation in the form of books exchange with many related institutions in the country and abroad. The latest editions in the field of social sciences and humanities are purchased on a regular basis, and the fund of old and rare editions is regularly filled.
The library is intended for all interested scientists, researchers and students from Bosnia and Herzegovina and abroad. It is processed in an online catalogue of EOS Web that is available to all interested researchers via the website of the Bosniak Institute.
Working hours: Mon– Fri: 8:00 -16:00 hrs
Address: Mula Mustafe Bašeskije St. No. 21
Tel.: +387 33 279 800
E-mail: info@bosnjackiinstitut.ba
Web: http://www.bosnjackiinstitut.ba/