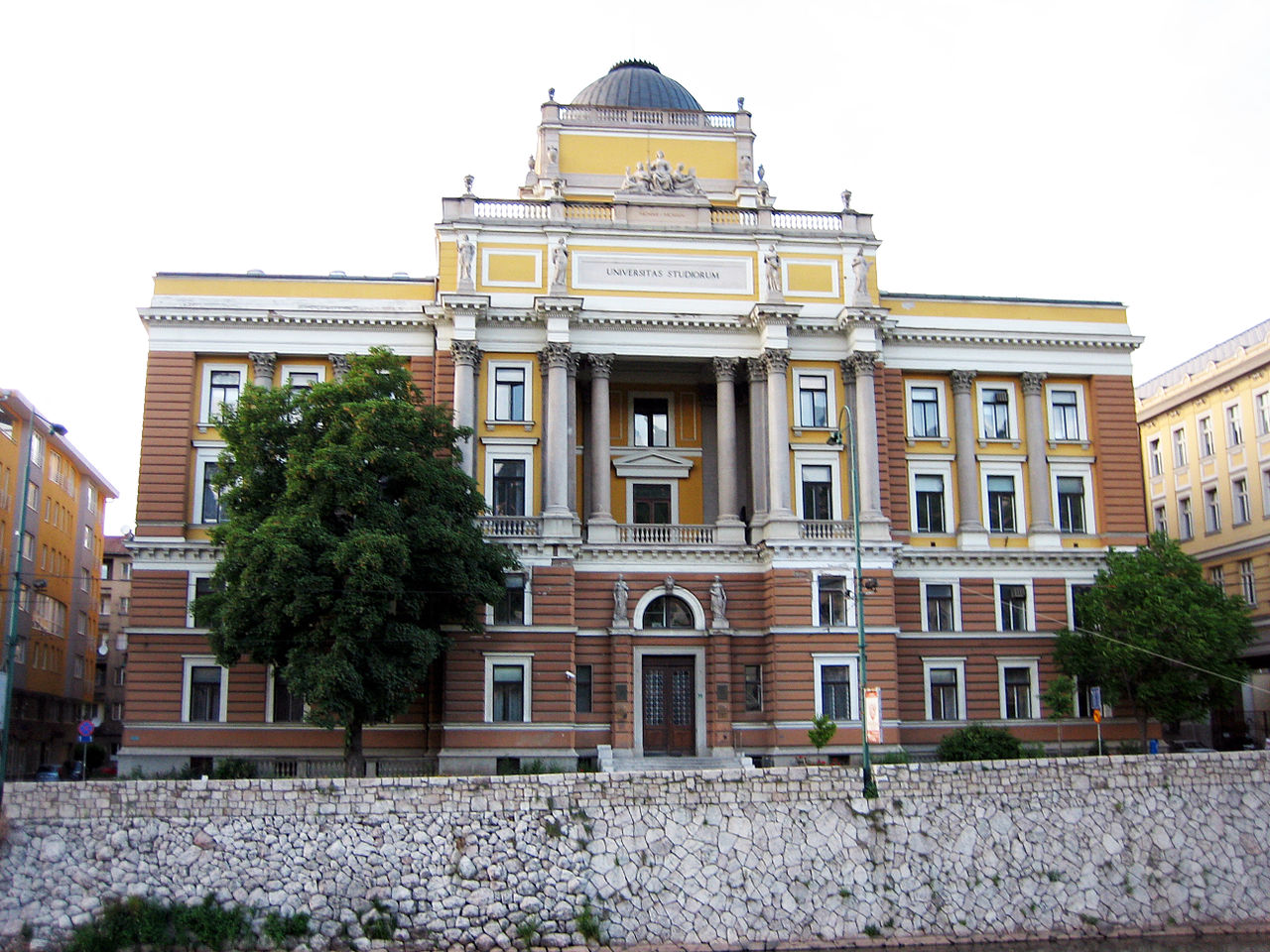 Why choose studying at the Faculty of Law?
Because it's good to be "into lawˮ
The organisation of the society and the state in the contemporary world is unthinkable without law and lawyers.
The law study provides quality general education, as well as a wide range of occupations. Apart from traditional legal professions, such as a judge, a prosecutor, a lawyer, a notary, an attorney, etc., there are various other professions in the business world, political life, international organisations, civil society organisations, education and science, and so on, a lawyer can do. New interests are continuously opening up, because the law follows the development of the society, economy and technology. For example, lawyers are today specialising in IT law and computer crime, which was not the case before.
The Faculty of Law in Sarajevo has a more than 70-year-long tradition. More than 15 thousand students have graduated from this Faculty.
After implementation of the Bologna education system, since 2009, various types of practical classes have been introduced. Also, different practitioners are involved in teaching: distinguished judges, prosecutors, lawyers, and the members of the Faculty staff who are often employed by the state such as judges of constitutional courts, arbitral institutions, etc. Prominent students have been enabled several months of practice in certain institutions during their studies, such as the Constitutional Court of B&H, Human Rights Office of the Ombudsman, etc.
Practice as part of the teaching process at the Faculty includes:
analysis of the practice of courts and other institutions during the lectures, practicals and seminars, and simulation of the trial;
acquiring practical case-solving skills through case study practicals;
trials simulations;
participation in the teaching process of practitioners (judges, prosecutors, lawyers, administrative inspectors, labour inspectors, etc.);
students' attendance at trials, main hearings, full hearings, study visits to the land registry office, prison, criminological laboratory, Interpol, centres for social work, legislative bodies, etc.
legal practice during semestral breaks at relevant institutions (Constitutional Court of B&H, Ombudsman Office, legislative bodies, etc.);
Since 1999, the so-called "Clinical teaching" has been introduced at the Faculty of Law. Its main goal is to allow students to acquire practical legal skills. Some of these skills that students can learn are:
writing submissions to the court and other bodies;
drafting a contract;
understanding and interpreting the facts of a legal dispute;
alternative dispute resolution, etc.
From the academic year 2005/2006, "clinical education" has become an integral part of undergraduate studies and is offered within the elective courses for some fields of study.
The main goal of such a structure of the studies is to allow students to develop a legal opinion and acquire the general legal culture.
Striving to understand the origin, causes, emergence and functioning of the legal system
In this regard, first-year students study Roman Law, Introduction to the State and Law Science, Comparative Legal History, History of State and Law of B&H, etc.
In the second year, various branches of law are being studied, such as Family Law, Inheritance Law, Criminal Law, and Constitutional Law. In addition, students choose one of the most comprehensive elective courses, among which are: Judicial Psychopathology, Medical Criminal Law, Ecological Law, Election Law, etc.
In the third year, students attend courses such as: International Public Law, Criminal Procedure Law, Fundamental Rights of the European Union and various elective courses such as Law, Religion and Violence, Human Rights Law Clinic, Forensic Medicine, Victimology, etc.
In the fourth year, students study courses such as: Civil Procedure Law, Intellectual Property Rights, Philosophy of Law, etc., while they have the choice of more than 40 elective courses offered, among which are: Copyright and Related Rights, Juvenile Justice, Monetary and Banking Law, Diplomatic and Consular Law, Genocide Studies, Minority Rights, and so on.
After the first cycle, students obtain the "Bachelor of Law" title (formerly: "Graduated Lawyer").
2nd cycle of studies
The study can be continued in the second cycle – postgraduate study, which lasts for one academic year and, unlike the first cycle, it is aimed at studying the subjects at one of five Chairs: Chair of Law History and Comparative Law, Chair of Law and Economic Sciences, Chair of Civil Law, Chair of Criminal Law, Chair of Public and International Public Law.
After completing the second cycle of studies, students acquire the "Master of Law" title.
3rd cycle of studies
The third cycle—PhD study—lasts for three years. The first year is general and unique for all students, and after the end of the first year, students choose one of the offered lines of study on state law, civil law, criminal law, law and economy, law and history, comparative law.
After completing the third cycle of studies, students gain the "Doctor of Law" title.
Address: Obala Kulina bana St. No. 7
Tel.: +387 33 206 350
E-mail: sekretarijat@pfsa.unsa.ba
Web: www.pfsa.unsa.ba