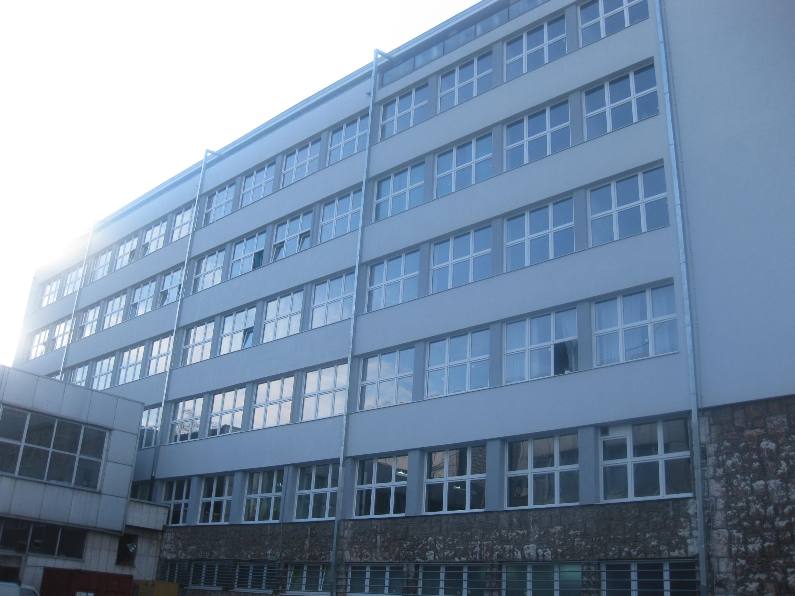 Why choose studying at the Faculty of Mechanical Engineering?
The Faculty of Mechanical Engineering through dynamic, interdisciplinary curricula strives to provide students with quality education, interesting research programmes, co-operation with foreign universities, institutes and the business sector.
Due to the very complex structure of the field of mechanical engineering, studies at the Faculty of Mechanical Engineering are organised in departments in the course of which introduction of specific research disciplines is gradually introduced. The first cycle of studies enables students to work independently, however basic knowledge and expertise are needed for further studies. After the completion of two years of joint education, students can choose to study at one of the 7 departments with 11 lines of study.
What after completing the studies?
After the first cycle of studies (3 years), the professional title of Baccalaureate-Engineer of Mechanical Engineering is obtained and the line of study supplement provided.
By completing the 1st cycle of studies students acquire:
knowledge of the basic scientific and mathematical principles needed by mechanical engineers of all orientations,
ability of basic engineering analysis with application of acquired knowledge in the identification, analysis, formulation and solving of engineering problems,
the ability of the engineering design of machine components understanding the methodology of the CAD tools and design,
the ability to research literature, select appropriate experimental methods and their performance, collect data and reach conclusions from data,
basic experience in engineering practice with the ability to choose and use equipment, tools and methods, combining theory and practice to solve engineering problems.
After the second cycle of study (2 years), a graduate is awarded the title of the Master of Mechanical Engineering—Graduated Mechanical Engineer/ line of study.
After the end of the 2nd cycle of studies, one receives knowledge and skills required to work on:
designing a logistics system and various technological processes, automation, robotisation of production;
areas of design, maintenance, technology; ammunition integration;
energy, process technology, KGH and environmental engineering;
designing, controlling technological processes and quality for all types of wood products;
construction of internal combustion motors, energy processes in internal combustion motors and motors for vehicles;
detailed static and dynamic analysis and synthesis of mechanical constructions, the application of computers in design and methods of calculation.
For further improvement and training, Faculty of Mechanical Engineering offers the third cycle, after which the scientific title of Doctor of Technical Sciences in the field of mechanical engineering is obtained.
Years of study: 3 + 2 + 3
Departments:
Mechanical Production Engineering (with two lines of study in the second cycle of studies: production technologies, automation and robotics and mechatronics in mechanical engineering)
Industrial Engineering and Management
Energy, Process Engineering and Environmental Engineering (with four lines of study: energy, air conditioning, heating and cooling, process engineering and environmental engineering)
Defence Technology
Mechanical Structures
Wood Technology
Engines and Vehicles
Address: Vilsonovo šetalište No. 9
Tel.: +387 33 729-800
Web: www.mef.unsa.ba
FB: Mašinski fakultet Sarajevo