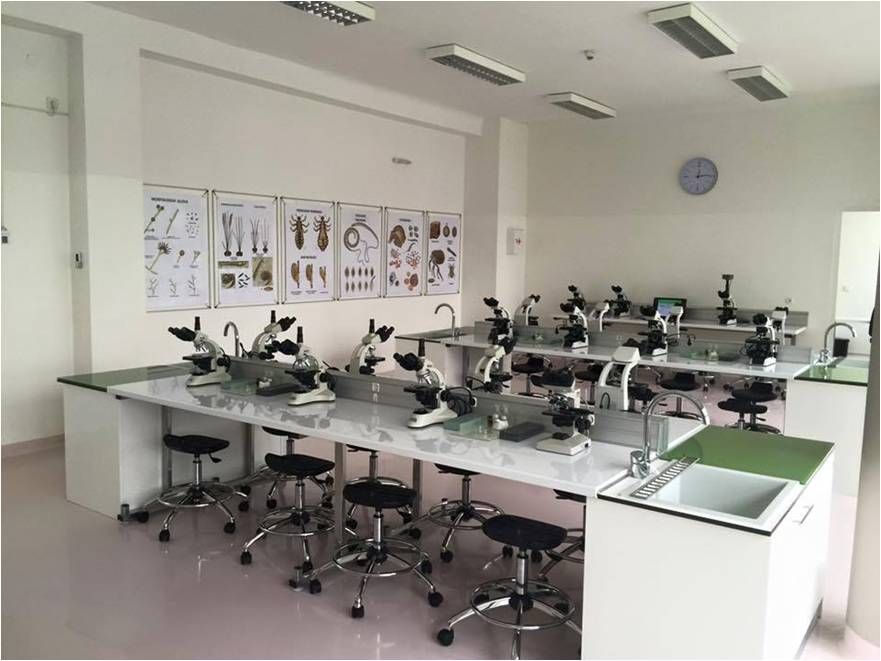 Why choose studying at the Faculty of Medicine?
Studies at the Faculty of Medicine, University of Sarajevo, are renowned for the 70-year-long experience in teaching and modern education. The openness to including positive elements and experiences from teaching models of other medical schools into our curriculum has provided the study's compliance with the study plans of the neighbouring countries, Western European countries and the European Union Directive.
The distribution of the courses throughout the semester and the forms of teaching delivered are adapted to a better receiving of the necessary knowledge and skills regulated by the Law on Regulated Professions and Recognition of Foreign Professional Qualifications. The teaching process is being conducted in 7 amphitheatres, 11 practicals classrooms equipped with the latest equipment and 5 labs for expert diagnostic and scientific work. At clinics and in contact with patients, students acquire knowledge and familiarity with diseases, methods of their identification, prevention, treatment and rehabilitation.  Students are also being introduced to the basics of scientific research, and can participate in some of these activities.
After graduation student will have obtained 360 ECTS, and receives a Medical Doctor title and is competent to work as a general practitioner (GP).
What after completing studies?
Upon completing the studies, the Faculty of Medicine graduates receive a diploma and a diploma supplement listing all the results achieved during the course of studies, thus opening the doors of employment, training and co-operation in the area of biomedicine and health care in the whole world. After graduation there is a wide range of opportunities for future employment. A physician is trained to work in primary health care and independently with people as a healthcare professional in hospitals, the public health sector, or in other branches of health care – at scientific research institutes or as a part of legal teams dealing with expertise and patients' rights.
A physician may become an educator or be employed in the pharmaceutical and healthcare industry. Finally, the possibility of continuing education at the doctoral study is always open at the "Biomedicine and Healthcare" programme at the Faculty of Medicine, University of Sarajevo.
Years of study: 6 (I + II) + 3
Departments:
"Medicine" Integrated Studies
"Medicine" Integrated Studies in English
3rd cycle programme: "Biomedicine and Health" 
Address: Čekaluša St. No. 90
Tel.: +387 33 226 478
E-mail: medicinski.fakultet@mf.unsa.ba
Web: www.mf.unsa.ba
FB: Medicinski fakultet Sarajevo