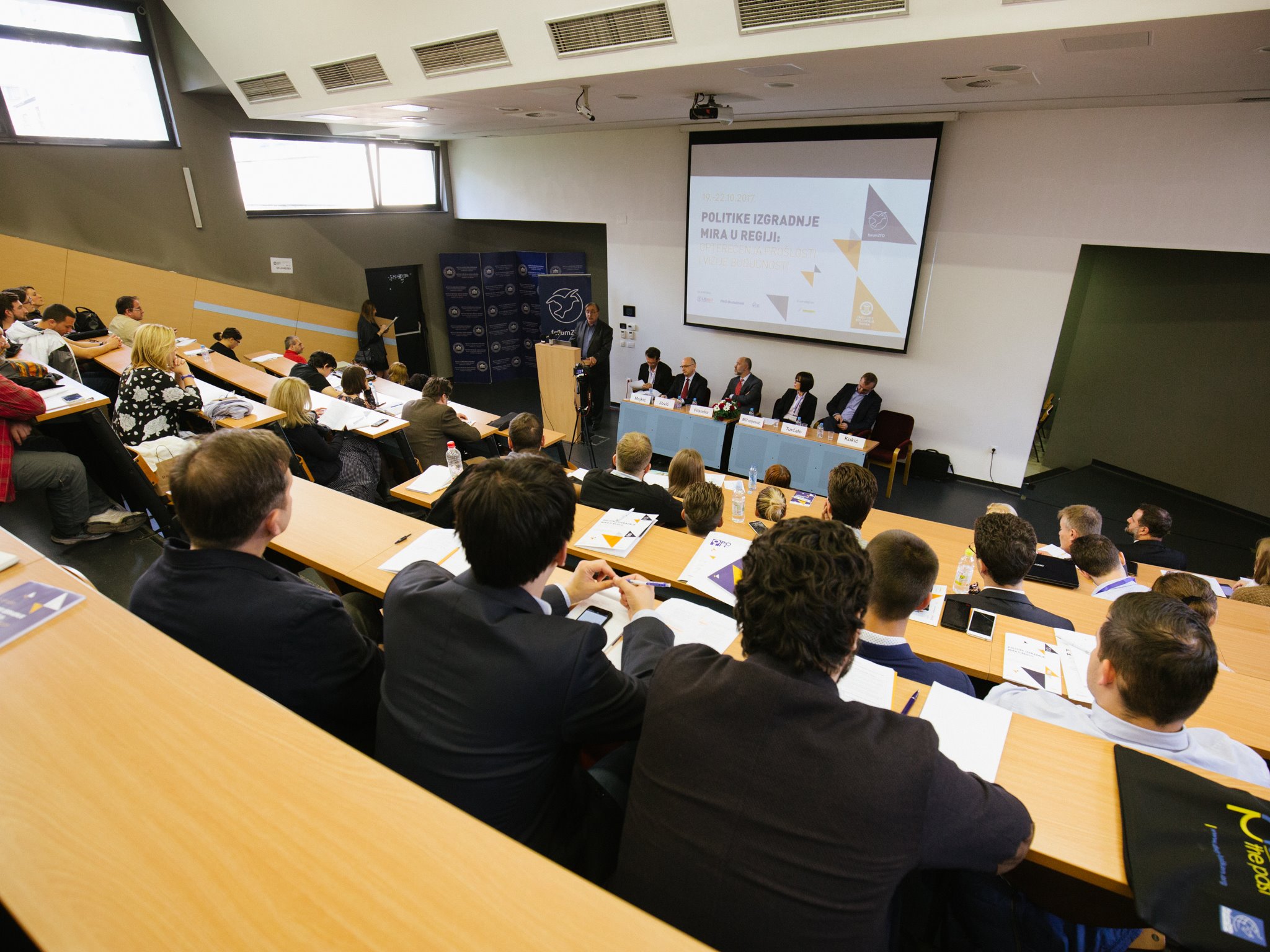 Why choose studying at the Faculty of Political Sciences?
If you are interested in challenges that arise from the society in today's global political and security spheres and want to understand them and discuss with the experts shaping  the Bosnian public opinion, then the Faculty of Political Sciences is the right choice for continuing your education. The Faculty offers more than 150 courses—from theoretical to specialist-applicative disciplines—through which almost all aspects of contemporary social life are dealt with. In this way after graduation, students are prepared to face different social, political and security-related challenges in real life and practically apply the acquired knowledge. The comparative advantage after the end of the studies is the fact that this is a higher education institution with the longest tradition in political studies, sociology, journalism, security and peace studies and social work in our country. The large number of our graduates actively participates in social and political trends in Bosnia and Herzegovina, demonstrating that our higher education institution offers useful practical knowledge and skills.
What after completing the studies?
The Faculty of Political Sciences gives the basis for professional competence to work in various governmental bodies, institutions, private and NGO sector, institutions of culture and education.
Am I qualified to compete on the EU labour market with a degree from the Faculty of Political Sciences and how?
The experience of our graduates working in EU countries has shown that there is no difficulty in recognising the degrees from the Faculty and the University of Sarajevo. Since the EU labour market is quite large, it demands not just the knowledge acquired during education but other skills making students competitive. The Faculty of Political Sciences, through its programmes, empowers students to improve their skills outside the formal education in order to take advantage of the opportunities the EU can offer.
Where can I find employment in my country with a degree from the Faculty of Political Sciences?
After successfully completing the studies, Faculty graduates can work in different state institutions, political parties, scientific institutions, research and analytical institutes, political consulting area, international organisations and NGO civil-society associations.
Years of study:
  Departments:
Political Sciences
Sociology
Communications
Social Work
Security and Peace Studies
Address: Skenderija St.No. 72
Tel.: +387 33 203 562
E-mail: dekanat@fpn.unsa.ba
Web: www.fpn.unsa.ba
FB:Fakultet političkih nauka Univerziteta u Sarajevu