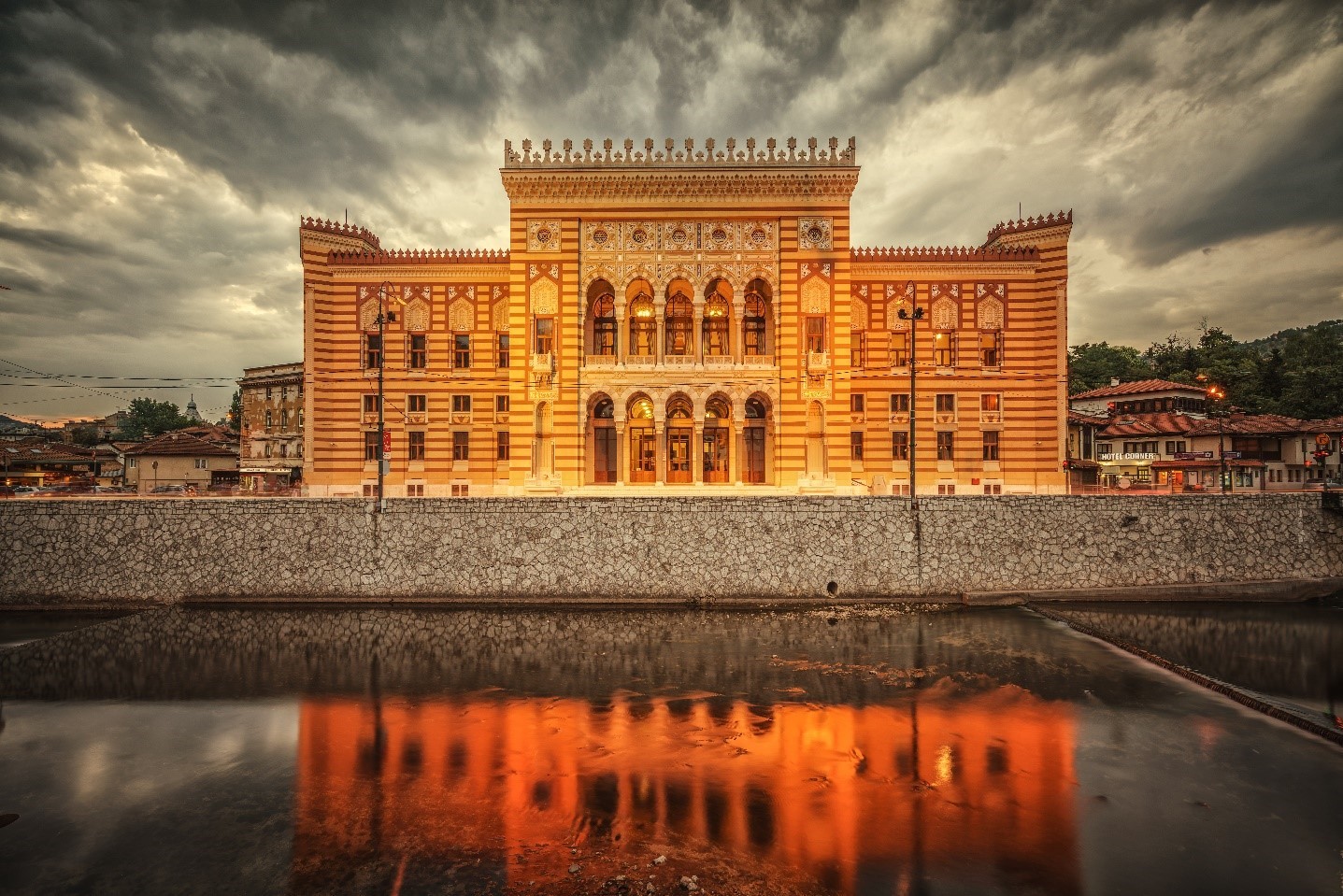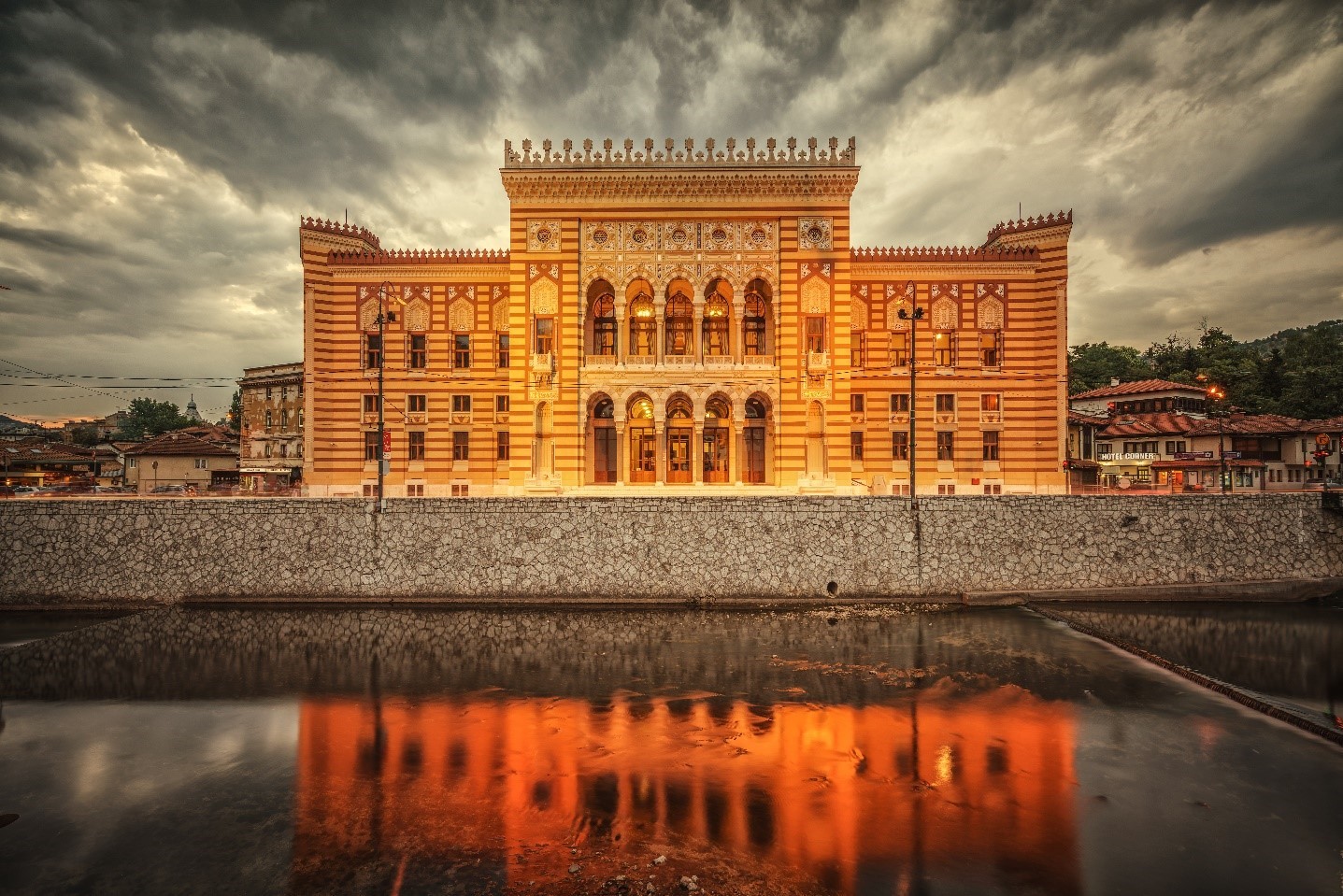 VIJEĆNICA(CITY HALL)
Obala Kulina bana St.,
The City Hall in Sarajevo was first opened for public on 20 April 1896. The City Hall is located not far from Baščaršija – on the Mustaj-pašin mejdan and is the most beautiful and representative landmark of the Austro-Hungarian period built in a pseudo-Moorish style. It is interesting to say that majority of buildings constructed in Sarajevo during the Austro-Hungarian rule were made in this style, so we can say that the City Hall is synonymous with the Austro-Hungarian rule in Bosnia and Herzegovina, an eminent landmark of that era..
The first architect was Karlo Paržik. As the first proposed project was not to the liking of then Minister Benjamin Kalaj, the new architect was appointed – Alexander Wittek. Wittek was inspired by the Kemal  ll's Mosque in Cairo, where he went twice. As Wittek's mental health deteriorated, chiefly because of this project (insufficient illumination in the building's main hall), he allegedly committed suicide. The completion of his project was commissioned in 1894 to Ćiril H. Iveković. Simultaneously with the project development, the construction was ongoing from 1892 to 1894. The City Hall has been in use since 1896.
As far as its operating are concerned, the City Hall originally was the home of then city and Sarajevo administration. After the Second World War, until 1949 the City Hall served as the city administration building as well as the HQ for the Sarajevo District Court and as the B-H Parliament. After that, the City Hall became the City Library, or the National Library of the Republic of BiH.
In the 1992-1995 aggression against Sarajevo, during the night of  25/26 August 1992, the City Hall was shelled by incendiery projectiles and set on fire in which the Catalog of the National and University Library of Bosnia and Herzegovina disappeared, about 80% of the library fund and documents bearing the testimony of the history of Bosnia and Herzegovina.
Today the City Hall has been renovated and can be visited. The entrance fee for students is 3 BAM.