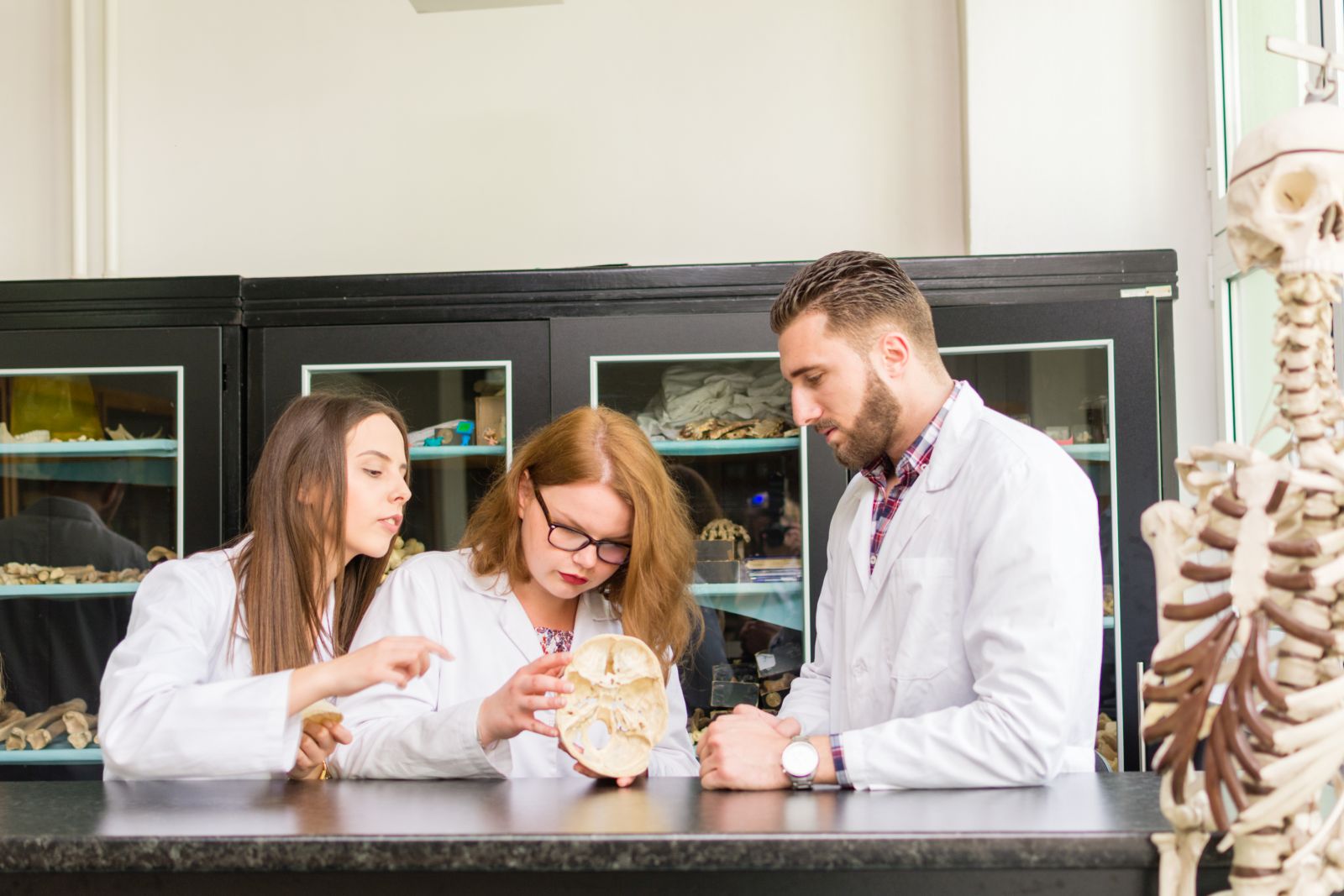 Why choose studying at the Faculty of Health Studies?
The peculiarity about the Faculty of Health Studies is its taking care of those parts of the health care that are necessary to meet the increasingly wide and more comprehensive multidisciplinary, non-invasive and invasive diagnostics and therapy at the highest level by using the cutting edge equipment and latest methods used in the world.
Through dedication and hard work of all employees, the Faculty of Health Studies in Sarajevo received an ISO 9001:2008 – Quality management systems certificate from a reputable company —Bureau Veritas.
It is important to mention that in April 2011 the first issue of the scientific – technical Journal of Health Sciences was published by the Faculty of Health Studies in Sarajevo.
What after completing the studies?
After graduating, students understand and are able to plan and implement the principles and content from:
clinical chemistry and biochemistry, haematology, microbiology, cytodiagnostics, as well as provide services in molecular biology laboratories,
radio diagnosis, nuclear medicine and radiotherapy with the aim of improving health,
sanitary-epidemiological and principles in ordinary and extraordinary circumstances, to a smaller or greater extent, and with the aim of improving health,
kinesiology, movement therapy, rehabilitation and occupational therapy with the aim of improving health.
The UNSA Faculty of Health Studies will continue educating through teaching based on research, innovation and academic excellence holders of health professions (Bachelors (BA) and Masters (MA)) in physical therapy, laboratory technology, radiology technology, health and environmental protection and health care and treatment) in Bosnia and Herzegovina, as well as through research stimulate the creation of new values in healthcare and thus support knowledge-based sustainable development of Bosnia and Herzegovina.
Years of study: 4 + 1 + 3
Departments: Physical Therapy Studies
Laboratory Technology Studies
Radiology Technology Studies
Health and Ecology/Sanitary Engineering Studies
Health Care and Therapy/Health Care Studies
Address: Bolnička St. No. 25
Tel.: +387 33 569 800
E-mail: info@fzs.unsa.ba
Web: www.fzs.unsa.ba