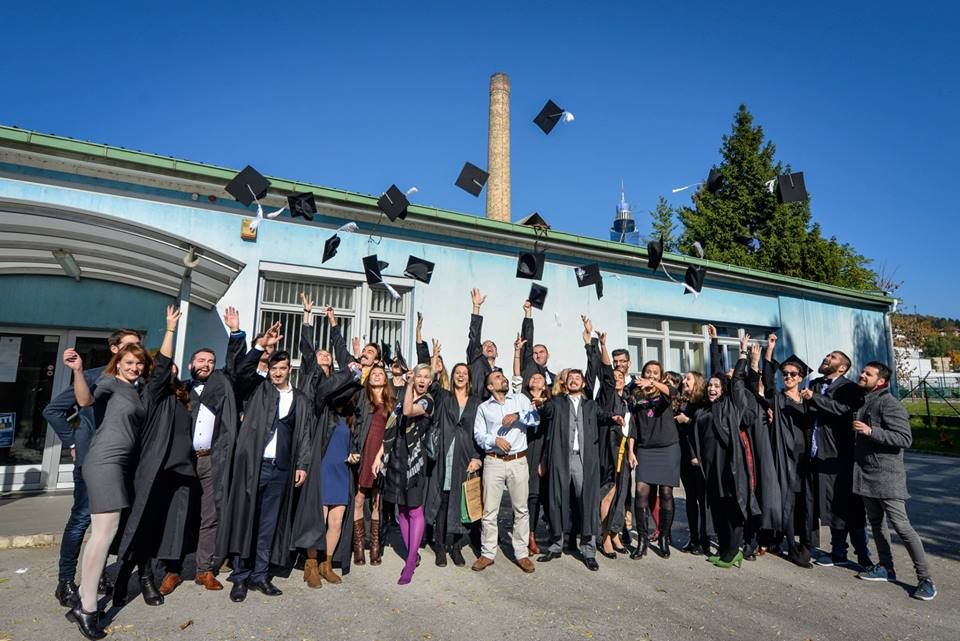 Why choose studying at the Centre for Interdisciplinary Studies?
The Centre for Interdisciplinary Studies (CIS) is focused on interdisciplinary education of a new generation of experts from Bosnia and Herzegovina, as well as from the countries of the Southeast Europe region. The CIS gathers more than 100 distinguished domestic and foreign experts from various fields of science working together on development projects. CIS is an incubator for interdisciplinary programmes at the University of Sarajevo, which contributes to the University's flexibility, as well as to strengthening its ability to respond to rapid and complex changes in the society and economy. Consequently, educational and research processes are aimed at achieving the following goals: development of domestic potentials and preconditions for establishing democracy and the rule of law, as well as accelerating the process of European integration in Bosnia and Herzegovina and the region of Southeast Europe;
Interdisciplinary education of a young generation of experts for academic and professional positions, from a local think-tank base, professional public administration to a new political leadership compatible with the principles of democracy, European political and economic integration;
Creating a flexible, creative, multicultural and incentive environment for learning, teaching and thinking that will strengthen the intercultural skills and skills of young people necessary to recognise the needs of the local community in the light of global change,
Development of different interdisciplinary and multidisciplinary lifelong learning programmes, as additional and specialised education that will contribute to a better position of participants in the labour market.
Master's Programmes offered by the Centre for Interdisciplinary Studies
The Master's Programmes you can apply for at the Centre for Interdisciplinary Studies are:
The European Regional Master's Programme in Democracy and Human Rights (ERMA)
European Studies (ES) +1/+2
Natural Disasters Risk Management
International and Regional Security
What after completing the studies?
The labour market situation, the priority of BH Euro-Atlantic integrations and the need for more adequate integration of Sarajevo's education system into the European Higher Education Area and research system justify the existence of interdisciplinary studies and creation of profiles dealing with key issues of EU integration, improvement of promotion and implementation of human rights protection, etc.
Interdisciplinary studies are intended for people who are interested in different approaches to solving problems encountered in their business and social environment, and combining more sciences into one programme that will enable them to develop different abilities and skills, which forms the basis of creativity and innovation. In the global labour market there is an accentuated and growing need for these professionals who are specialists in several disciplines.
Address: Zmaja od Bosne St. No. 8
Tel.: +387 33 668 685
E-mail: cis@cis.unsa.ba
Web: www.cis.unsa.ba
FB: Centar za interdisciplinarne studije – Univerzitet u Sarajevu