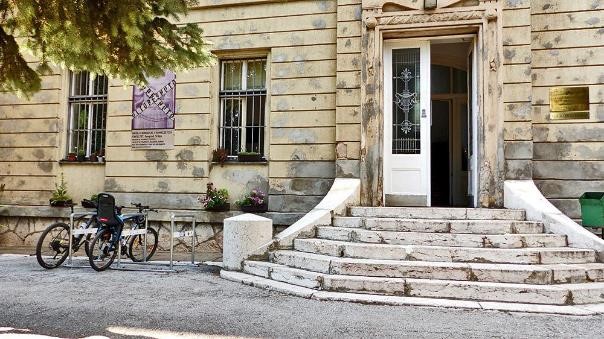 In ancient Egypt, all incoming ships were obliged to hand over their books to the Alexandria Library for copying. The original remained in the library, and a copy was handed back to the owner.
NUBB&H members can use their own books, various library materials from the Library Fund, as well as reference materials (encyclopaedias, dictionaries). Books are borrowed outside the Library (lectures, fiction), and professional literature is used in the Library.
In NUBB&H there is an Austrian library with 10 seats. The material is in German only and the Egyptian reading room provides materials in the Arabic language. In addition to these reading rooms, a reading room was opened for MA students, doctoral students, professors and scholars. There are three general-purpose reading rooms with around 100 seats available to library users.
The user who needs the material (book, photocopy, digitised video, etc.) from other libraries in B&H or from abroad can order them at the Interlibrary Loan Service.
In order to provide users with scientific information, upon request of the users of the Library, thematic searches available from world databases are performed and information relevant to the scientific field the user studies may be obtained.
It is important to note that at the NUBB&H there is also the Department of Special Collections and the Department of Old Periodicals with its rich collections.
Working hours: Mon – Fri: 8:00 – 16:00hrs
Address: Zmaja od Bosne St.No. 8b
Tel.:  +387 33 275 325
E-mail: ured.direktora@nub.ba
Web: www.nub.ba
FB: Nacionalna i univerzitetska biblioteka Bosne i Hercegovine