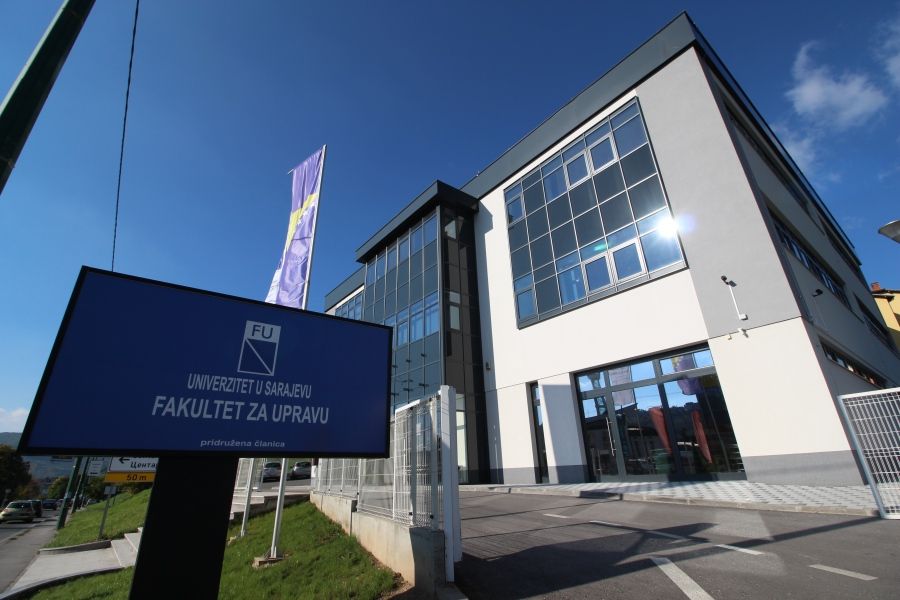 Why enrolling?
Taking actions in the direction of reforming public administration is primarily based on educating of new highly competent civil servants and the entire administrative sector in order to establish a functional administrative system in BiH and contribute to the public service modeled on the EU practice is a driving motive for the establishment the Faculty. In the seventh semester students can choose among three departments: "Management", "Business Administration "and "E-government"
We keep a close eye on market trends and track students' needs and make available the following:
Professional practices that have been for many years successfully implemented in co-operation with Sarajevo Canton local self-government units aiming to facilitate the transition from studies to a first employment,
Additional education (through students exchange enabled by international co-operation programs of the University of Sarajevo with European Universities, then through work in practical demonstration teams, through participation in scientific conferences and projects etc.),
Business Cooperation (Study visits to business entities in BiH).
What after completing studies?
According to the selected course during the fourth year of studies, by defending the final paper/diploma thesis or after completing the first cycle of studies at the Faculty of Administration students acquire one of the following titles: Bachelor of Administration – Administration, Bachelor of Administration- Business Administration, Bachelor of Administration – E-government.
Bachelor of administration is qualified to work in the state administration, public enterprises, public authorities institutions, private companies that require working on administrative decision making, international organizations and other institutions for conducting administrative proceedings, administrative supervision, study-analytical, normative-legal and professional and operational activities. He is also capable of making documents and projects, preparation and monitoring of budgetary plans and governing human resources and managerial activities.
Study pattern: 4 + 1 + 3
Departments: agregated study
Chairs: Management, Business Administration, E-Administration
Address: Igmanska 40 A, 71230 Vogošća
E-mail: fakultet@fu.unsa.ba
Http: www.fu.unsa.ba