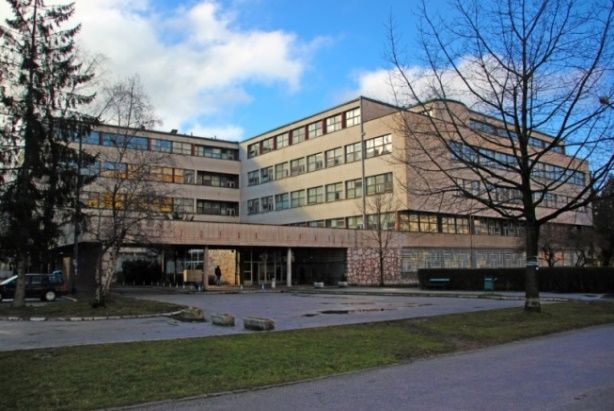 Why enrolling?
Teaching-and scientific process takes place through basic and combined study programs that can be either single or two-subject studies. By studying at this institution, one receives the broad education from the field of Humanities and social sciences: philosophy, sociology, history, art history, archeology, pedagogy, psychology, Bosnian, Croatian and Serbian language, literature of the people of Bosnia and Herzegovina, English, German , Arabic, Turkish, Persian, Russian, French, Italian, Spanish, Latin, Greek, comparative literature and librarianship.
Students can expand their knowledge by listening and taking electives from the Czech and Swedish languages, which are defined in the study programs, as well as from the Slovenian, Polish and Japanese.
In addition to its basic, educational activities, the Faculty of Philosophy since its inception has been the place of intensive scientific research and numerous activities related to the development and promotion of philosophical, sociological and historical areas, as well as the field of art history, and archaeological, pedagogical, psychological, philological, linguistic areas, also including the fields of applied linguistics, methodology, teaching, literary and library sciences and research work from those areas..
What after completing studies?
Upon completion of the studies, students are qualified, due to competences and skills acquired at the Faculty, to work in the middle and primary schools, libraries, museums, archives, institutes of different purposes, monuments protection institutions, documentation centers.
Also, as associates they can participate in the work of preschool and school institutions, institutions dealing with culture, publishing, media, health and social welfare, state administration, public and private institutions. Students who complete teaching departments can be employed as teachers in secondary and primary schools.
Students who complete non-teaching study programs can take exams from pedagogical education and qualify for work in a secondary and basic school.
Today, graduates of the Faculty of Philosophy are recognized as academics, university professors, teachers in secondary and elementary schools, practitioners, cultural and public workers, artists who achieve international recognitions, writers, journalists and diplomats.
Study pattern:           3 + 2 + 3
Departments:
English
Bosnian, Croatian, Serbian Language
Philosophy
German Language and Literature
History
History/Art History
Archeology
Bosnia and Herzegovina People Literature
Comparative Literature and Librarianship
Oriental Philology
Pedagogy
Psychology
Romance
Slavic Languages and Literature
Sociology
Address:         Franje Račkog St, 1
E-mail:           dekanat@ff.unsa.ba
Http:               www.ff.unsa.ba